No.7 is a Complementary Health Practice based in Dulwich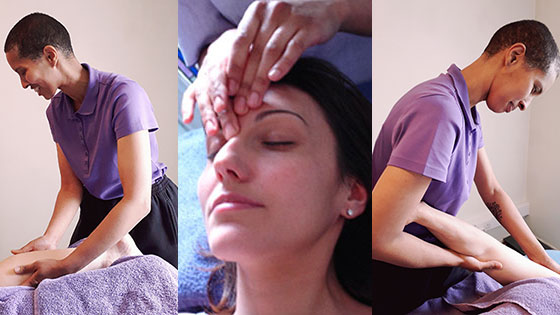 "You're in safe hands with Tanga's impeccable knowledge of the body - every treatment is always very relaxing. I can't recommend her highly enough"" - Benedict B., Central London.
TREATMENTS
Treatments include Manual Lymphatic Drainage (MLD - Vodder method), Zero Balancing, face and body massage, foot therapy, and a variety of bodywork styles. Complementary therapies promote healing and well being. Treatments may help a range of conditions including:
Lymphoedema (incl. Lipoedema) and related conditions characterized by swelling of the limbs, ankles, feet, and body
Burns, bruising, swelling, acne, scar tissue (cosmetic and other surgery)
Glandular fever, sinusitis, recurring infections, and M.E.
Arthritis, neuralgia, frozen shoulder, sports injuries, and musculo-skeletal disorders
Anxiety, panic attack and depression, high blood pressure, and insomnia
Digestive disorders, constipation, PMS, bloating from allergy, cellulite
Sub-fertility, hormonal imbalance, pregnancy, and post natal discomfort
Allergies, asthma, headaches, and migrane
"My lymphatic drainage sessions are a whole package. - I feel that I'm not just having my leg treated, but my whole being..." - Anne R., SE London
Manual Lymphatic Drainage (MLD)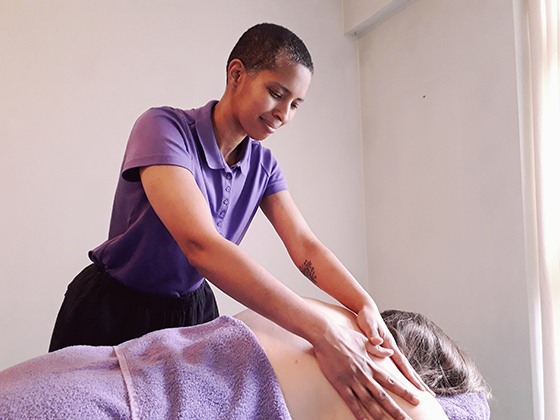 "Finding out about Tanga and lymphatic massage has changed my life. I lived with swollen feet and ankles, but after regular sessions I am almost normal. I no longer rely on water tablets and can wear nice shoes and skirts. Tanga offers her treatments in a relaxed and therapeutic environment. I really look forward to my visits and can recommend this very special service to anyone who suffers with a lymphatic condition." - Gill B., SE London.
Manual lymphatic drainage (MLD) is a gentle skin technique designed to improve the function of the lymphatic system.
This system plays a major role in the body's waste process. it also houses the lymph nodes, where white blood cells live and help the body to fight against infections.
Gentle rhythmic, circling movements on the skin stimulates the contraction of the lymph vessels, which speeds up the removal of waste products. White blood cell production is increased, and the autonomic nervous system is calmed, so that you experience a blissful state of relaxation.
An illness begins with a micro-oedema - a minute swelling that cannot be seen as pathogens or damage progress. Manual lymphatic drainage addresses micro-oedema in the soft tissues, boosting the body to health.
The gentle touch of MLD means that it is one of the few treatments that can be applied soon after injury to speed healing and may help control pain. It is a preferred treatment for people who may find stronger bodywork uncomfortable, e.g. people suffering from chronic fatigue (M.E.).
Manual Lymphatic Drainage was developed in the 1930's by the Danish physical therapists, Emil and Estrid Vodder. Today it is a valuable added skill for care professionals, including nurses.
MLD may help with:
Burns, bruising, scarring from cosmetic and other surgery
Sports injury and musculoskeletal disorders such as frozen shoulder
Sinusitis, glandular fever, and neuralgia
Lymphoedema, lipoedema, and related conditions
Lymphoedema treatment may include skin care and bandaging techniques, as well as lymphatic drainage. An intensive programme may be advised with monthly maintenance sessions to follow. For more information, see the Lymphoedema Support Network - lymphoedema.org
---
Zero Balancing
Zero balancing is a unique touch therapy that realigns the body's energetic flow with its physical structure. It is applied through the clothes, using specific finger pressures and held stretches.
It focuses on groups of joints in the body through the weight bearing skeleton, improving their alignment and relationship to each other.
This invites the release of tension from deep within the body, improving natural movement patterns and fostering a profound sense of well being and stillness. The name Zero Balancing rose spontaneously from a recipients description of the experience she had just received.
Dr. Fritz Smith, a Canadian osteopath, physician and acupuncturist, developed the principles of Zero Balancing in 1975.
Zero balancing is for everyone and is a pleasant alternative to massage. Athletes and dancers enjoy the expanded awareness and body release it creates. Other people find it a resource that brings them back to the present moment. Zero balancing may help:
improve flexibility and posture
de-stress, ease pain, detoxify
heighten body awareness
clear thoughts and old patterns
release trauma, grief and shock
strengthen immunity and boost your sense of self (your "aura")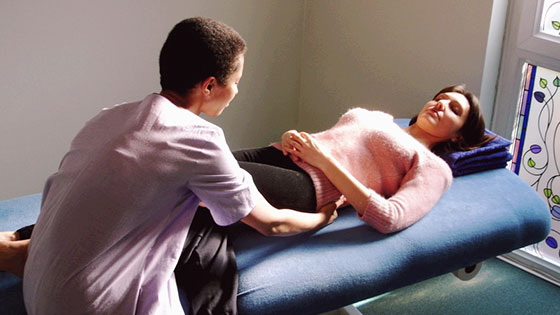 "I feel wonderfully relaxed, and ten feet taller!" - Anne V., SE London.
Get more information about Zero Balancing on the UK Website, or the US Website.
"After Tanga's 1st Zero Balancing session, I noticed I was walking much better, had reduced lower back pain and slept soundly at night. I now prefer her Zero Balancing sessions to a massage." - Sarah L., Surrey
Face & Body
Tanga combines her therapeutic skills to create a session tailored to you. Top-to-toe treatments are the perfect urban mini-break. Taking regular time-out to relax and re-center yourself helps boost your immunity and resilience to your daily challenges.
FULL BODY MASSAGE
Therapeutic movements including deep tissue, pressure points, and fascial work loosen and relax tight muscles, and help relieve strains and sprains. An uplifting holistic experience.
Includes a face and foot pressure sequence. Aromatic oil is optional.
FACE AND FEET
Many factors lead to fixed patterns that create lines, and set expressions in our faces - and just like regular care of the body, regular attention to the face can help keep it more youthful and bright. Facial massage and foot treatment, bring a surprising awareness and release to areas of unconscious held tension. Face and Feet sessions leave you radiant and ready to move forward.
"When I look in the mirror and see a more relaxed and younger looking face, it's Tanga that I thank" - Susan T., Central London.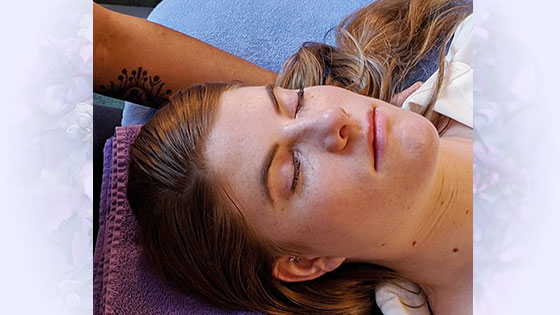 ZB1 (Zero Balancing and Lymphatic Drainage)
A zero balancing session, followed by manual Lymphatic Drainage:
Pressure point work and passive stretching invites deep stillness and a meditative state. Lymphatic Drainage massage follows, which boosts immunity, reduces swelling or toxic buildup (cellulite, fluid retention), and decreases bruising and pain.
ZB2 (Zero Balancing, Face and Feet)
A Zero Balancing session, followed by a face and feet:
Pressure point work and passive stretching invites deep stillness and a meditative state. A pampering facial and relaxing foot massage sequence then follow.
ZERO BALANCING AND CARTOMANCY
A zero balancing session followed by a Tarot reading. This session has grown out of client requests. If you are more esoterically minded & would enjoy a sojourn into the world of cartomancy - have a go.
Treat your body, then treat your mind with an engaging ritual practice.
* Please see my Tarot website for more information on Tarot at: www.tangastarot.com.
"Zero balancing with Tanga is a gentle, uplifting experience, somewhere between Reconnective Healing, Crania-Sacral therapy, Metamorphic Technique, Acupressure and Shiatsu…that removes sheets of stress from my body.
Tanga - is a shimmery person, with a genuine sparkly magic in her eyes" - Nick J., SW London.
---
ON THE FACE
A pressure massage and connective tissue techniques unlock muscle tension, encouraging greater elasticity and muscle tone.
A gel and mask improve circulation and smooth the texture of the skin. And Lymphatic massage helps drain away any puffiness and toxic build-up.
Infra-red heat is directed on the face whilst the mask is on. Infra-red is a wavelength of radiant heat found in sunlight. It boosts the cellular exchange of nutrients and oxygen, increasing energy production, and de-stresses through its warming and relaxing effect.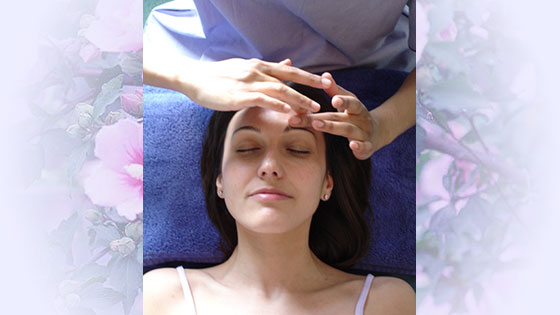 "After my facial my neighbour says I look like I've been on holiday - I feel vital!" - Jane O., SE London
---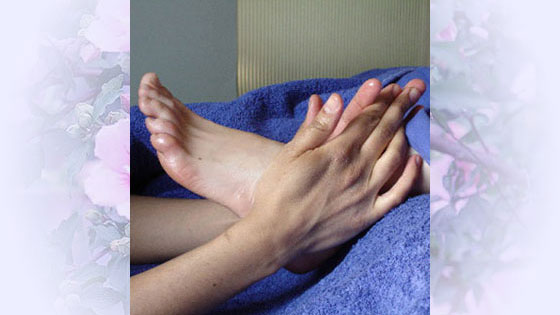 ON THE FEET
A soothing foot reflex sequence is used to deepen relaxation and may help with:
Anxiety, panic attack and depression
High blood pressure and insomnia
Digestive disorders, constipation
Hormonal imbalance, allergy, asthma
Headaches and migraine
Sub-fertility, pregnancy and post natal
"Sheer luxury, you are spoiling me" - Clare H., Central London.
---
SCARWORK THERAPY
ScarWork Therapy techniques can also be inclusive of treatment where necessary. These techniques minimise adhesions and encourage re-growth of nerves, improving overall flexibility, & reducing pain and/or numbness. They can vastly improve physical function that has been compromised by injury - restoretherapy.co.uk

The benefits of Sharon Wheeler's ScarWork
"Tanga helped heal my broken ankle after surgery. The results were both immediate and long lasting, & her manner was delightful and put me at ease." - Beth G., Central London.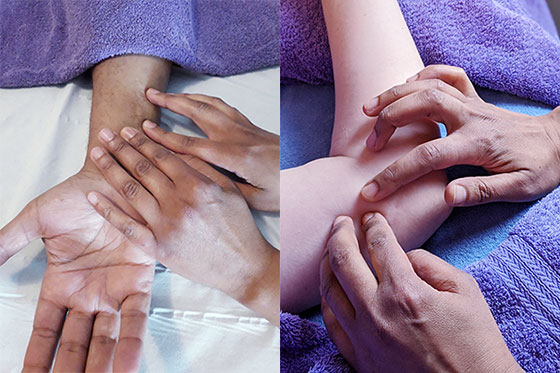 ---